"I took my ESDM advanced training with Janet and Michaela and it was truly transformational as a clinician.  The "in the moment" coaching and unwavering support was unparalleled.  They are fun and engaging and truly passionate about quality evidence-based practice that is respectful and responsive to the child and the family.  I also completed my ESDM Therapist certification with Michaela and have learned soo much!  She is and will continue to be my mentor throughout my professional career."  
Carla Willock, Registered Speech-Language Pathologist
"Janet has taught me a lot and changed me and my child. It was a very good education and has made it easier for me to be with my children and improves the quality of their social interactions. I believe that this workshop will help reduce the severity of ASD symptoms and increase the rate of development in all areas, especially cognitive, social, emotional, and linguistic areas."  
Kim Minkyoung, Play Therapist, Masters Degree
"I would 100% participate in another workshop from Janet, she was great! The length of the workshop was enough and I feel ready to go on to the certification process. I thought the practicality of getting to work with your own client and get very personal feedback was incredibly valuable. I appreciated all of the individual time spent trying to improve skills. I am very much looking forward to applying everything I have learned at work. I hope that with further certification I am able to grow and learn and continue to be better."  
Grace Cuellar, BCBA, Masters in Education 
"Janet was fabulous. The workshop exceeded my expectations. The strength of the workshop was the stimulus to practice, with feedbacks from our development in learning the denver model. The workshop will help me in my career by perfecting my practice for the best care of my patients."  
Anny Ednara Torres Benigno de Moura, Psychologist, Postgraduate Degree in Neuropsychology 
"The strengths of the workshop were the interactive way Janet passed the information to the participants. Although the workshop was online, the clear and simple way information was transmitted facilitated my understanding of the content. I really liked the way the workshop was done. I am a speech therapist and I work with young children with language developmental delays and disorders. I see the Denver Model as a important in my work. I am very interested in continuing and doing the certification to be able to help more and better the families that come to me."  
Greyce Mesquita, Speech Therapist, Master's Degree Programme in Language Sciences  
"Janet is amazing. I learned so much and hope to continue to learn from her. I really liked watching other peoples videos and scoring together. I also learned from the discussion as to why someone would get a certain score. The workshop will help me with my career tremendously. I intend to specialize my practice in early intervention and this training will help me to do so."  
Darra Drosis, BCBA, M.S.Ed 
"Loved it! Knowledgeable trainer. The strengths of the workshop were being flexible/ right length/ workload manageable. The workshop provides more flexibility to both therapist and clients- parent involvement- encourage creativity and positive affect."  
Shohreh Pirouznia, BCBA
"The workshop brought a lot of practicality to the theories and getting direct coaching has helped me understand how to better apply the ESDM principles. I like that Janet was empathetic to my learning process as this provided a safe place for me to reflect, learn and adapt my teaching style. The strengths of the workshop were the rich cultural diversity of the participants and the instructor's ability to be supportive of our different training needs. She was empathetic, provided guidance as needed and created opportunities for me to reflect on my work and it's impact on the outcomes I was working at achieving."  
Mabel Okereafor, Developmental Psychologist
"I absolutely valued the ability to apply the content into practice each week through the videotaped weekly therapy sessions. Reviewing these videos together as a class, as well as on my own time, enabled me to further evaluate and reflect on my strengths and areas to improve in order to provide more effective intervention."  
Erin Goldvasser, Speech Language Pathologist
"I valued receiving feedback to support the development and application of ESDM with the children I work with.  The workshop will help me to provide ESDM-based treatments in my career."  
Lisette Oliu, Occupational Therapist
"The strengths of the workshop were that I can learn method through my child and apply to my kids. Nothing better than this, it was absolutely beautiful experience. Thank you so much!!!"  
Yun Kung Jung, K-SLP, Play Therapist, Clinical Psychologist
"The strengths of the workshop were the "hands on" practice with my case based on multiple opportunities to get feedback. I can use the skills in my clinical practice and the training has informed my research as well."  
So Hyun "Sophy" Kim, Clinical Psychologist, Ph.D
"It was nice to be able to share the treatment and opinions of other therapists. It has been a great help in setting and implementing positive interactions and goals."  
Jin-Hee Lee, Behavior Analyst, Master of Applied Behavior Analysis
"I love how I can see other therapists' sessions. Some great ideas and how I can adopt my practices. It definitely helped me to think about my interactions with the child more now. Not just focusing on how to run a program but also to ensure that sensory social routine is in place."  
Tina Lin, BCBA, Master of Science in Applied Behaviour Analysis
"I felt the format was extremely effective in teaching theory and practical application. I appreciated that we were expected to do the theory on our own so we could practice watching and scoring videos. Very effective course! I appreciated all of the practice with practical application."  
Kristina Conibear-Mulej, BCBA, MA in Applied Behaviour Analysis
"I'm so pleased with Janet's feedback on our video clip recordings. Janet professionally presented in the workshop and I value her feedback on participants' work. It gave me a better understanding of ESDM and how to work with young children."  
Ella Mahjoob-Afagh, BC, Master's of Applied Behaviour Analysis and Autism
"I liked the opportunity to learn small bits at a time and immediately apply to a client and receive feedback.  I liked the group problem-solving discussions. It has given me a solid curriculum to ensure holistic and evidence-based practice to support autistic children/children with ASD."  
Michelle Millson Kuefler, Master's in SLP
"Fabulous instructor! Michaela held space for challenging conversations and listened to my frustrations and challenges along my learning journey. Our open discussions about the children we serve versus the children seen in the videos were valuable to my learning. Michaela's knowledge on both the ESDM and Autistic children in general was very helpful. As we are adopting the ESDM as an organization, this workshop was a great start to my understanding of the ESDM program as I will be delivering this program. I would love to take more workshops from both Janet and Michaela in the future."  
Jillian Harnish, Bachelor of Child and Youth Study & currently taking Masters of Ed in ECE
"The strengths of the workshop were it being practical, being online & implementing ESDM with my own students, small group of trainees, online course resources, observing and analyzing others videos & fidelity coding. This course is a stepping stone to become a certified ESDM therapist. It will provide me with a domain of expertise."  
Karine Abi-Aad, Master's in SLP
"I enjoyed the online/zoom format of the advanced workshop. This workshop was a collaborative, hands on effort that had a natural teaching progression and simulated what the certification process is like. Janet's format and style of teaching was very insightful, educational, and taught all of the participants so much about themselves and the kids we work with. She encouraged critical thinking in all aspects of providing ESDM services (from the checklist, to writing objectives, to conducting therapy). Janet adapted her teaching style and explanations to the needs of the group, while also encompassing the content and the objectives of the workshop."  
Biayna Ayvazian, Master's in SLP
"I really liked Michaela's approach and personality, she also spoke a bit Czech which made everything easier for me."  
Zuzana Koch, Doctor
"I liked how workshop was designed. I appreciate that we got a lot of feedback and that Michaela encouraged us to think about problems from different perspectives, I liked the design of the materials and that Michaela was always available to answer our questions even after the workshop session. It helped me to change my approach towards children in therapy, I feel that I am more as a guide for a child, not a leader. It also taught me how to make therapy session more natural for a child and how to teach children more naturally."  
Eliška Kholová, Student
"I am very satisfied with the workshop, it helped me progress a lot in those few weeks. Michaela is an amazing person and professional. She was always available to discuss our questions and provided maximum of information regarding the topics we discussed. It helps me to get qualification to work as ESDM therapist and proceed to the certification process. It gives me additional qualification and knowledge to my psychology background."  
Karolína Neumannová, Student
"Using my own video was really helpful to understand my learning point. I'm ready to go through the next course with the instructor. It's exciting. The strengths of the workshop were using my video and share others were really helpful to catch my supplements.  The workshop will help in my job as I can be more confident with younger children."  
Hyejin Jeon, Child Clinical Psychologist, Ph.D
"I really learned a lot through the ESDM Advanced workshop and it was very helpful. Janet was very kind and detailed. I was slow, but she waited for me. I thank her. The strengths of the workshop were I learned more about the basic principles of ESDM and learned to apply them in the field. I hope that more workshops will be held and that many people will have the opportunity."  
Shoekyung Ko, BCBA
"I valued Janet's direct feedback regarding my sessions and rating ESDM fidelity along with her in real time. I am excited to continue implementing ESDM strategies and JARS into my daily speech therapy sessions!  Janet's feedback is still fresh in my mind and during sessions I think of what I learned and do my best to implement it."  
Aimee Donabedian, SLP, Masters of Science in Communication Disorders and Sciences
"I think the training was excellent! The seminar was both practical and theoretical. Michaela provided a lot of detailed practical advice by reviewing the cases. I got a lot of practical advice from the workshop, I have improved my assessment of children, writing objectives, individual plan writing and therapy skills."  
Tinatini Bukhaidze, Psychologist, Early Development Specialist
"I valued the online format of this workshop! The schedule and progression of the workshop allowed me to understand the ESDM process of assessment, creating objectives, and conducting therapy all in a collaborative format. Janet was a phenomenal trainer and I feel so lucky to have found her! I loved how she encouraged critical thinking and tailored feedback to each of us, but could still be applied to our whole group. I can't wait to implement ESDM strategies I learned from the Advanced Workshop with these children and their families!"  
Biayna Ayvazian, Master's in SLP
"Well run, well organized. I loved all the in the moment feedback and hands on practice with using all of the ESDM materials. The strengths of the workshop were in-the-moment feedback and being able to talk through issues and challenges with peers and Michaela. Thank you!"  
Bianca Andreone, BCBA
"The workshop brought a lot of help with my applications. Janet was very attentive and she always answered my questions promptly. The strengths of the workshop were clarification of doubts, easy access to the instructor and knowledge of the instructor."  
Ivanna Vozivoda Salvan Garcia, Speech Therapist
"Perfect arrangement of topics and smooth deepening of theory. Every step were very clear and all my expectation met, would easily do another workshop with Janet. The remote delivery gave us more discussion opportunities and more time to study everything, it was amazing. The remote delivery was the best choice because just gave us more time to go through everything and to watch more videos, to practice more. Also, Janet was amazing in sharing what she knows."  
Bruna Andria, Clinical and Developmental Psychologist
"The online format, along with a small group size provided immense value in terms of allowing for in-depth questions & discussions, as well as clarification of content and its application in real-life contexts. Reviews of videos and subsequent submissions allowed for practice and improvement on fidelity items. Janet was impeccable in her delivery of the training. She drew from her knowledge in the application of ESDM, as well as previous trainings, to provide a rich and engaging training. In addition, she possessed a "coach" quality (instead of an "expert" approach) that allowed participants to feel open to asking questions and being open to improving on techniques. The video reviews and the in-depth discussions were most valuable to me. I thought it was really well organized and well run."  
Daisy Wang, BA, M.Ed
"Michaela was an excellent trainer. The strengths of the workshop were the opportunity to practice each step/content of the Denver model with plenty of time between sessions to comprehend the concepts and clear any questions that would come up. I really think it was great and that it was gracefully delivered despite the pandemic situation we're all living in. The workshop will be life-changing to my job/career."  
Maria Laura Castro, SLP
"It was fun and valuable time. Janet, was full of positive energy which motivated me as a therapist. She's got lots of cool and useful ideas and strategies that helped me a lot!! I've noticed that in every session, Janet tried hard to adjust her talking a little bit slower than usual, which seemed so thoughtful and kind as our team's level of English was not fluent! (English was one of my concerns before I started the workshop, but thanks to this kind of kindness of Janet, there was no trouble for me to taking the classes!)"  
Lim, Hyo Yeon (Lici), Behaviour Therapist, MA in Child Psychotherapy
"The ESDM Advanced workshop was wonderful attend online once per week as we had so much time to practice and digest all the information as well as we had lots of time for valuable feedback from Michaela and Janet. The strength of the workshop was the trainers sharing their experiences and giving lots of feedback on our videos. It will help me to create completely new service in my region and raise awareness about alternative approaches for Autism intervention, which is so needed at the moment. Thank you for the opportunity and can't wait to look forward for future cooperation."  
Liana Mkhatvari, Psychologist, MA in Child Development
"The online ESDM Advanced Workshop was excellent and valuable for me, the process was very flexible and without any stress. Michaela and Janet are wonderful – I'd like to continue the next step of ESDM with Michaela and Janet. Training was very practical, that helped me to understand the philosophy of ESDM. I improved my skills as a therapist and Philosophy of ESDM helped me to understand flexible ways of how to work in naturalistic manner with the child."  
Inga Zarandia, Psychologist, MA in Clinical Neuropsychology
"Discussing videos during the ESDM Advanced Workshop online was very useful and interesting, it helped me to deeply understand theory and practice. Michaela and Janet were strongly motivated to teach us and their feedback was very useful. Thank you! After the first training of ESDM, I had many questions in practice, now I know better how this approach works and I feel more confidence. Thank you!"  
Ana Papava, Psychologist, MA in Mental Health
"The ESDM Advanced Workshop was a very interesting, valuable, and practical experience for me. It was a very intense teaching period in ESDM principles, which made me think more about how to implement it with high fidelity. Michaela and Janet were open to any question anytime. They provided multiple chances to practice and rationale. I will try my best to continue higher steps of training and supervision to become an experienced and confident ESDM therapist. Multiple chances of practice and supervision in fidelity rating and in objective writing were the strongest parts of the workshop. The online workshop was really valuable, easy to access, and free of stress. It already changed the way of my thinking about child development. As a clinical psychologist apart of diagnostic and evaluation practice, I will be starting to gain experience as ESDM therapist which makes my intervention planning experience more diverse and relevant."  
Mari Javakhadze, Psychologist, MA in Clinical Psychology
"Thank you Janet and Michaela, for providing an excellent ESDM Advanced workshop for our group. The whole workshop was very inspiring, helped us to shape our therapy skills and dig deep into ESDM way of thinking. With every session I felt how my practical skills were improving, being able to notice smallest details of communication, targeting the selected goals and reflecting on my own work. You were very supportive and taking into account our individual needs. I would definitely love to attend other trainings from the two of you."  
Tini Avsajanishvili, Speech-Language Pathologist
"The first time I came into contact with the ESDM, an empirical treatment of autism in young children was when I first met Janet. I found this training to be very helpful in my practice. ​My trainer was Janet Harder. She is experienced and knowledgeable. She has a warm and empathetic manner of teaching, has a collaborative style of support, and a strong understanding of the specific components of the model. Her support allowed me to grow and progress during my learning process. She supported me in my learning and ensured I demonstrated the required fidelity skills to obtain certification in the ESDM."  
Dexter Fan, Licensed Clinical Psychologist
"Michaela was extremely supportive as I worked through each step of my ESDM certification. She gave me detailed written feedback on each of my assignments as well as made herself available to discuss certain concepts on which I needed further clarification. During these conversations, she provided me with relevant, down-to-earth examples that helped me better connect to the techniques I was learning to implement."
Christy Cheremshynski, BCBA
Available Training in the Early Start Denver Model (ESDM)
Both Janet and Michaela are Certified ESDM Trainers and enjoy helping others learn about the model. We regularly host ESDM Advanced workshops; these are offered both online and in person. We are also able to accommodate unique training requests. Once a request is received, we will work with interested parties to find suitable arrangements to support your training needs. We are happy to travel within Canada and internationally when it is safe to do so.
ESDM Information Sessions
JHMJ Coaching & Consulting is available to provide overview workshops for those wanting to learn more about the ESDM. Workshops are 2-4 hours in length depending on the learning goals of the audience. Please contact us for more information and to discuss your learning requirements.
ESDM Advanced Workshop
This workshop is the next step towards becoming a certified ESDM therapist. This workshop is available through JHMJ Coaching & Consulting and is offered either in person, or through video conferencing technology. We regularly offer ESDM Advanced workshops. Please check our upcoming workshops for future offerings or contact us and let us know your specific training needs.
ESDM Therapist Certification
This is the final step for professionals to focus their learning in this model. Steps to become a certified therapist include the ESDM Introductory Workshop, the ESDM Advanced workshop, and working one-on-one with your trainer for ESDM Therapist Certification. JHMJ Coaching & Consulting is happy to work with professionals during this final stage of ESDM certification.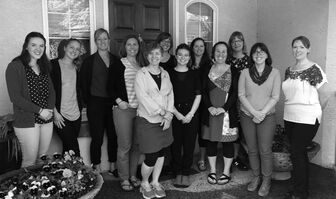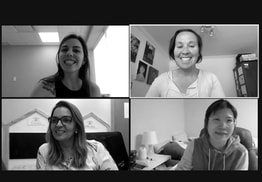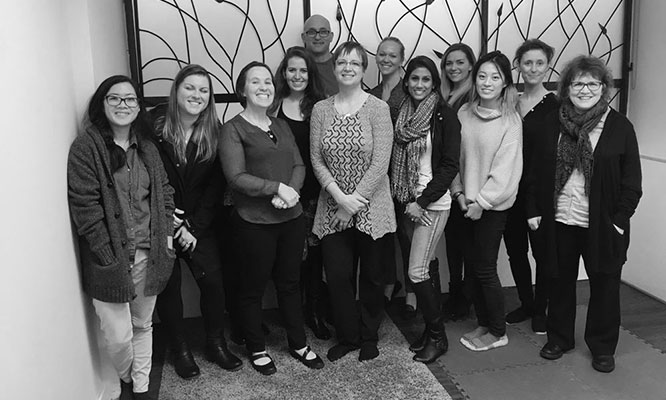 "The first time I came into contact with the ESDM, an empirical treatment of autism in young children was when I first met Janet. I found this training to be very helpful in my practice. ​My trainer was Janet Harder. She is experienced and knowledgeable. She has a warm and empathetic manner of teaching, has a collaborative style of support, and a strong understanding of the specific components of the model. Her support allowed me to grow and progress during my learning process. She supported me in my learning and ensured I demonstrated the required fidelity skills to obtain certification in the ESDM." 
Dexter Fan, Licensed Clinical Psychologist